Dedicated to Building a Better Industry
Skjodt-Barrett has established its legacy of providing healthy foods and custom ingredients to our clients and their customers. But if you look behind-the-scenes, you'll see our dedication to making a positive impact on not just your business, but the world around us as a whole.
We commit to using our business as a driver of change and are passionate about expanding our sustainability footprint in four focus areas.
Sustainable Customer Offerings
Our food science and manufacturing professionals strive to create products with the highest possible nutritional value and minimize negative nutrients.
Resource-Efficient Operations
Our facilities maintain the highest safety standards and are continuously improving in areas of efficiency and environmental impact. We work hand-in-hand with our suppliers to find the most efficient and economical ways of doing business (including the continuous evolution of recyclable packaging).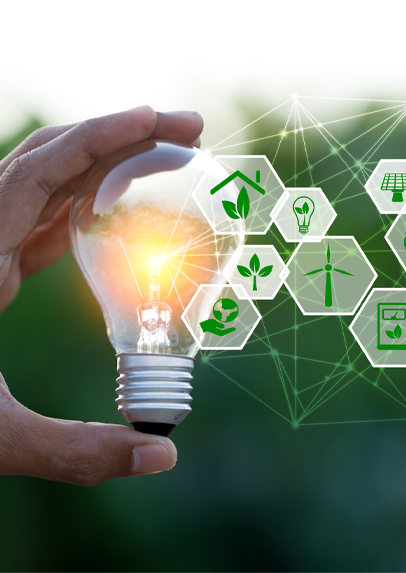 Sustainable Production Practices
Skjodt-Barrett carefully sources the highest-quality ingredients from suppliers all over the world. We take our role as a supply chain partner to heart and adhere to a strict Supplier Code of Conduct to ensure that our vendors uphold the integrity and values we live by.
Our people are our pride. Skjodt-Barrett is committed to building an inclusive culture that helps to create longevity, growth, and innovation in the food industry.