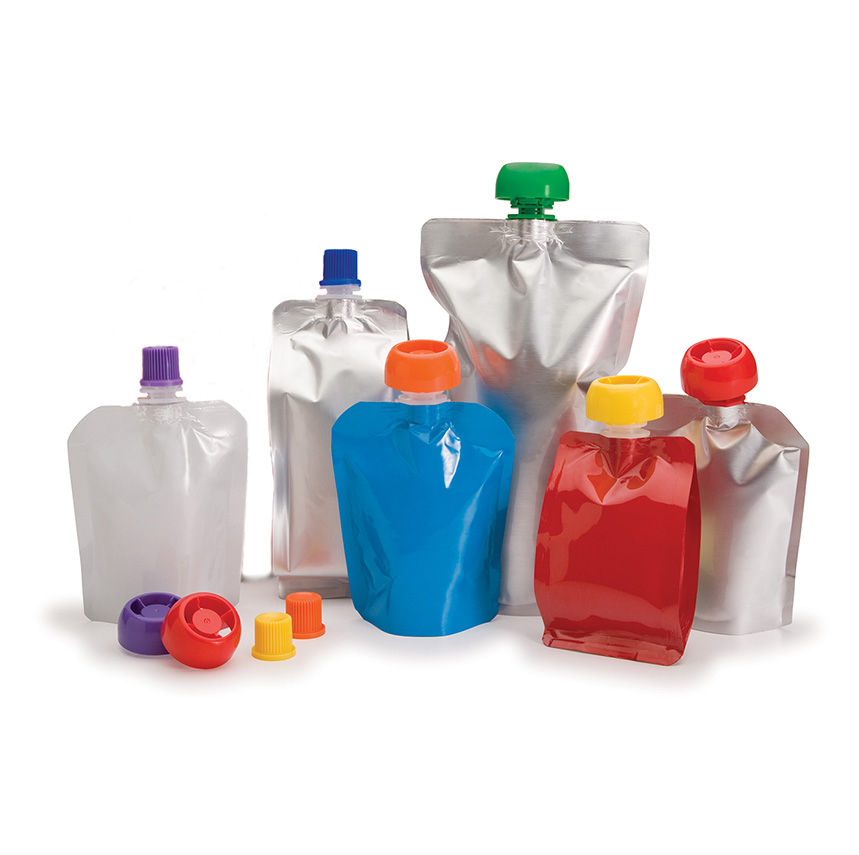 Stand Up, Spouted Pouches
Convenient, safe and mess-free–preformed, re-sealable stand-up spouted pouches are the perfect complement to a diaper bag, lunchbox and on-the-go life styles. Available in sizes ranging from 90g –500ml.
Inverted, Stand-Up Pouches
With precision dispensing and 100% product evacuation, inverted standup pouches are e-commerce friendly, offer differentiation on shelf and are perfect for multi-serve applications. Available in sizes ranging from 10oz –16oz.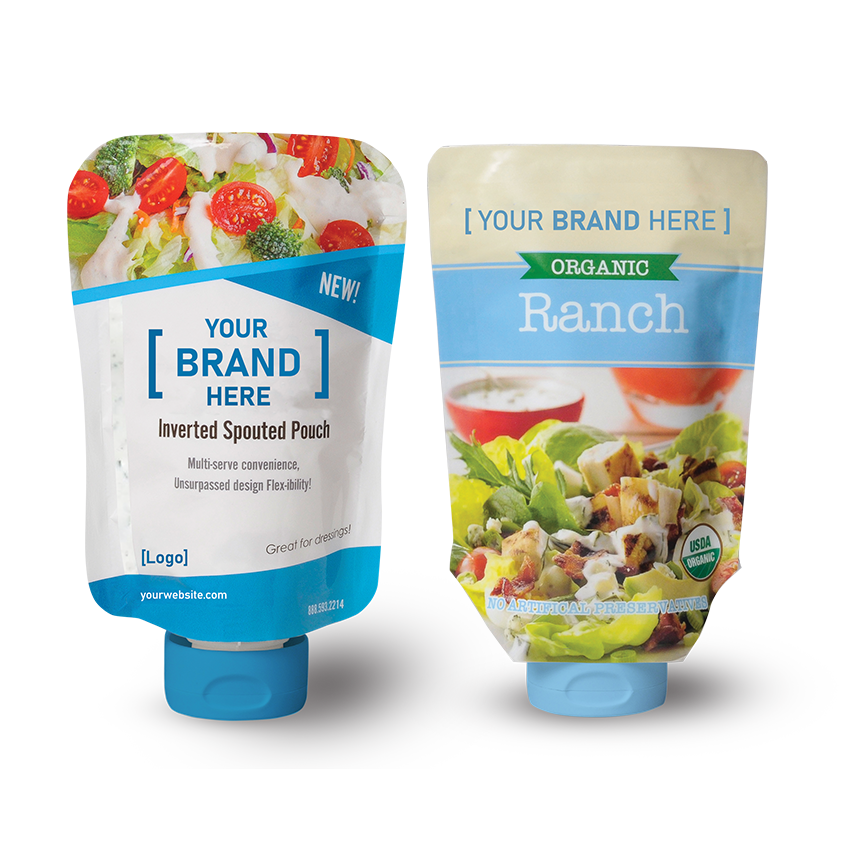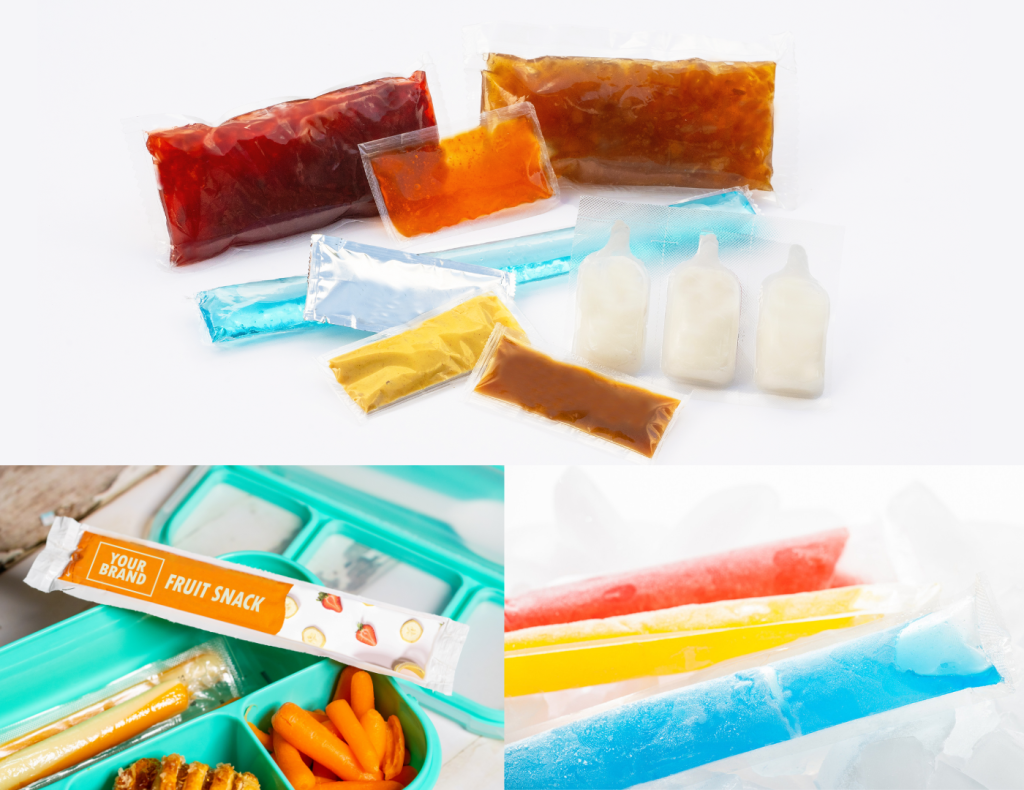 Flexible Non-Spouted Pouches
A variety of vertical and horizontal flexible pouch options ranging in size from 6g (0.2oz) to 140g (4.9oz). Ideal for frozen novelties, fruit snacks, yogurt and more!
From e-commerce to display ready cartons, we offer a wide range custom secondary packaging services. Whether you require us to assist with package design and material specifications, provide a finished product including the packaging materials, or assemble your provided components, our facility and processes are equipped to ensure speed to market.