Uncompromised Quality
& Food Safety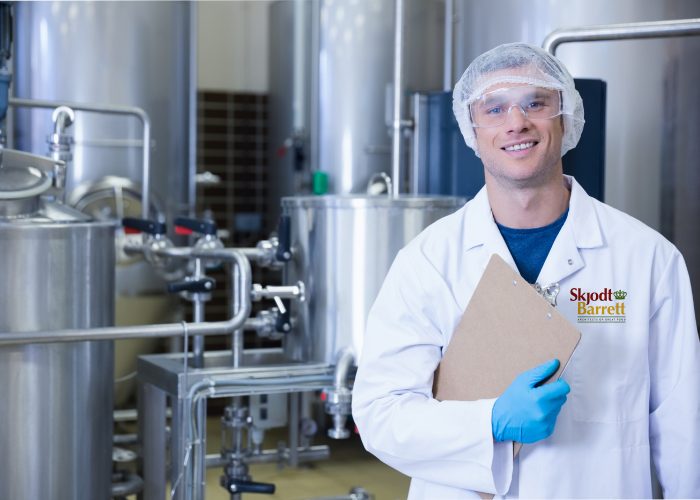 Skjodt-Barrett is synonymous with excellence in quality. We make sure of that.
Our credits include superior ratings by CFIA, AIB, and GMA regulatory bodies with both our facilities are BRC certified.
Our ingredients come from trusted suppliers that continuously meet our QA team's detailed specifications.
Our products are produced with GFSI (Global Food Safety Initiative) standards. Our procedures are industry-leading, meticulous, and refined across every manufacturing stage.
You can bank on it.
Our state-of-the-art facilities hold the most advanced quality certifications and are frequently audited by national retailers, major brands and regulatory agencies. Our commitment to quality, however extends beyond investments in our facilities and certifications. Implementing these programs and supporting these operations is our dedicated team of technicians and food science professionals. This provides our customers with the confidence and peace of mind that the production of their products are in good hands.