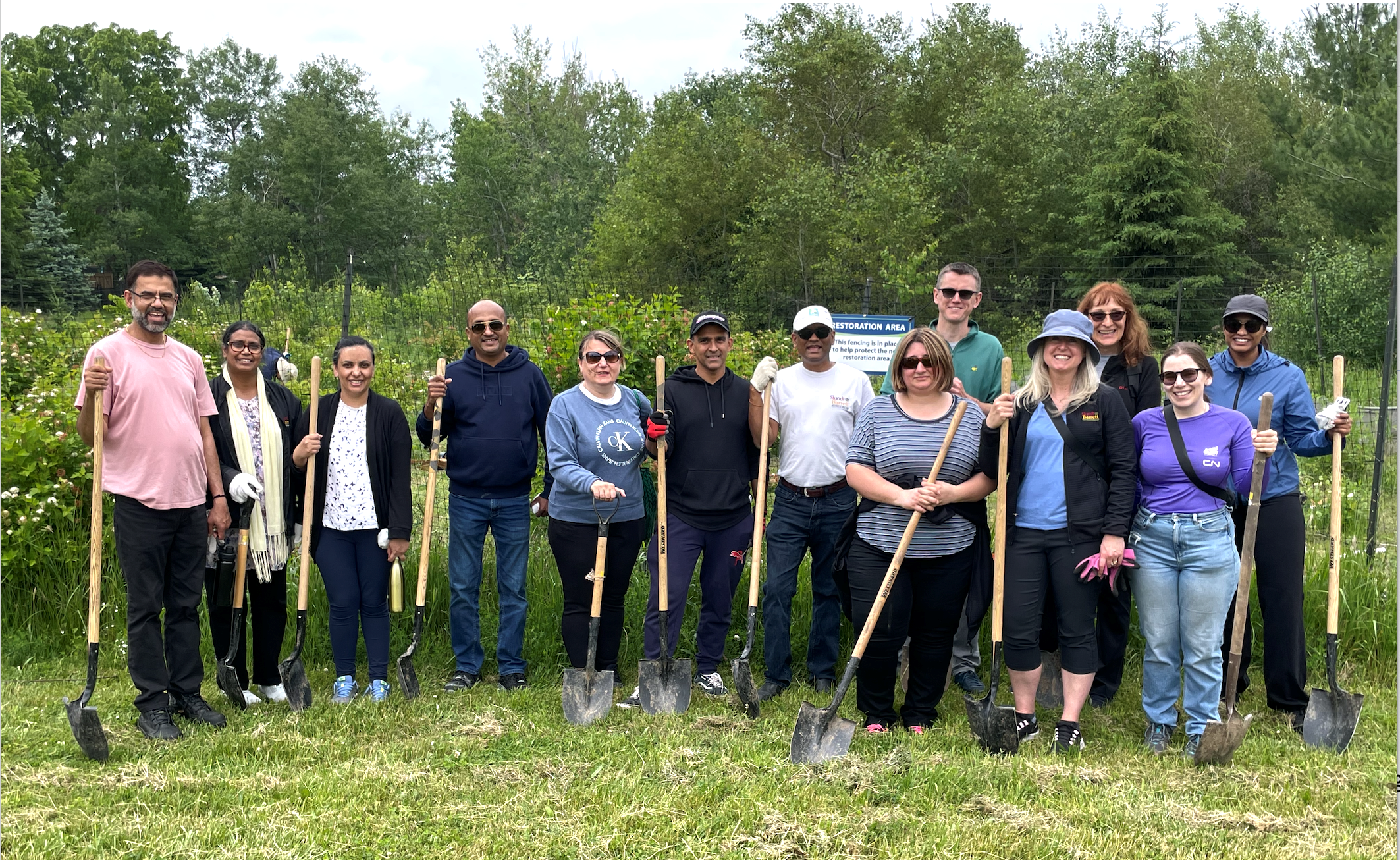 Our Sustainability team organized a special Tree Planting Event at Conservation Drive Park Restoration in Brampton. Over 20 volunteers joined in, bonding and having fun while contributing to environmental conservation.
Together, we planted trees and protected our planet, taking tangible steps towards a greener future. We're grateful to all the volunteers who made this event a success.
Stay tuned for more updates on our ongoing sustainability efforts as we continue to make a difference in our community.