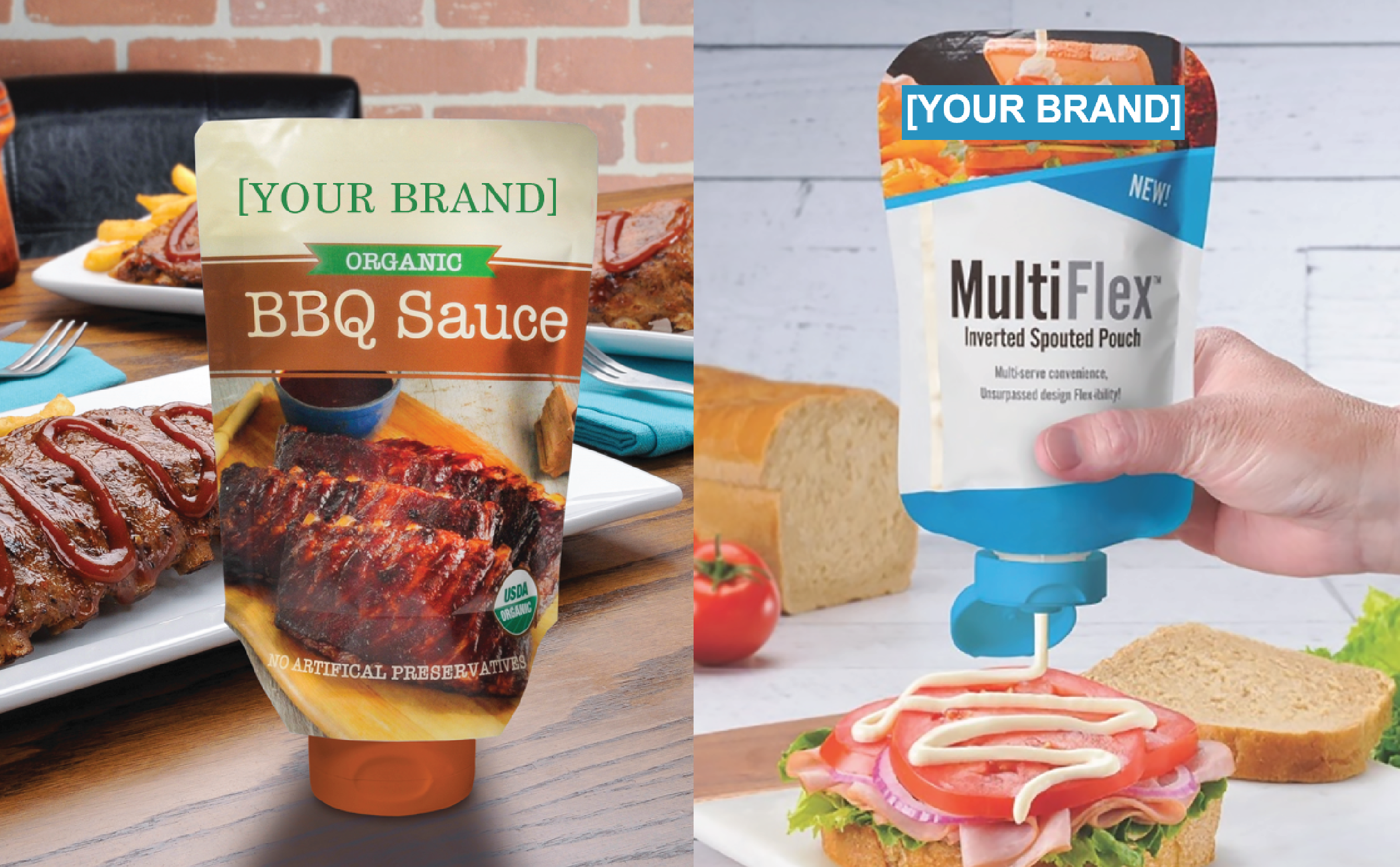 Skjodt-Barrett, Packaging Suppliers Team To Develop New Pouch
Store Brands | Oct 22, 2022 | Skjodt-Barrett Foods has teamed with pouch suppliers, Cheer-Pack and American Fuji Seal, Inc., and Slosure supplier, Aptar Food + Beverage, to bring to market a line of inverted pouches designed for use with various multi-serve shelf stable and refrigerated products.
The new design is said to provide multiple benefits to both food brands and consumers, including close to 100% product evacuation for reduced food waste, precision dispensing with no dripping and portability. The pouch can be used with dips, dressings, sauces, honey and syrups, snack purees, condiments, yogurt and more.
Available in sizes ranging from 10 ounces to 16 ounces, the inverted pouch can be positioned to stand on its cap or gusset for further product differentiation on the shelf.
"The partnership between Skjodt-Barrett, Cheer-Pack, American Fuji Seal, Inc., and Aptar Food + Beverage offers a full turnkey, one-stop shop for complete product and packaging solutions, creating better efficiencies across the value chain that help specialty food brands deliver innovation faster and at a lower cost than they can do on their own," said Wesley Skjodt, senior vice president of innovation and sustainability at Skjodt-Barrett Foods.
Additionally, the lightweight format of the inverted pouch makes it an optimal packaging solution for e-commerce. Compared to  rigid packaging alternatives, the inverted pouch provides greater product-to-package ratio and reduced weight—meaning less energy is consumed during transportation.
See original article: https://storebrands.com/skjodt-barrett-packaging-suppliers-team-develop-new-pouch